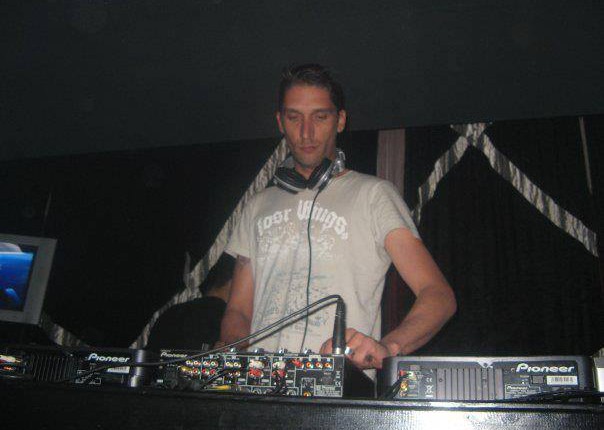 Stephan Krebs
Wednesday, 17 February 2016
Resident DJS
who is known for his unique talent in combining different sounds and rythms, began his musical journey in Frankfurt in his early teenage years. His first musical influences in the late 80s were scaled on a wide variety of sources.
As a personal decision in his private life he has moved to Turkey in mid-90s and has continued his musical growth both locally and within an international platform. He has done as a resident DJ at the legendary 'Club 20' and '2019' Music, where the Turkish electronic music and the lifestyle were first built and designed. Progress as electronic music with small increments in Turkey, he has contributed in the growth of this style with different experimental manners and methods within years. His sentences had healthy travel with the tastes of disparate breastfeeding – Techno, Deep House, Tech House, Minimal Trance and Progressive within years. Within a crashing experimental journey of 18 years in the electronic music he finds himself, in the best trance and progressive, consequently, with its unique and distinctive sound & mixing technique expressing it differentiates within the competitive set. Its blend techniques are quite characteristic and imcompatible and as a strong supporter of innovation and technology, it continues to add spice to his sound through various genres of music and with the use of the ever growing technological means. His set includes the best sounds of trance and progressive, while he was mistaken, deep, vocally merges funk kicks in and has a natural capacity to always create, tune people into his self-created environment.
Although production had been growing interest for most of the performance DJs; because he has felt better expressed in live performances, his standing in the focus of Major had been mainly live performances so far. Now, with the growing demand of its followers, and based on the experience with his endless passion for music, his career takes a new spin on a production line, he is currently working where he can share his sound with wider quantities.
He has a faith – that music is a mission for him and with his God-given ability he is a missioner to share his music with the rest to pay the energy, the glow and enthusiam, which it manages. Perhaps the positive feeling created case in a large sea, but at least one drop test for a more bearable and happy life for the world and all.